Sunday, November 11th, 1pm to 4pm
LEARN TO MAKE SIMPLE, DELICIOUS AND NOURISHING MEALS FOR YOUR THANKSGIVING FEAST!
Join our afternoon cooking class to learn how to prepare the Ultimate Healthy Thanksgiving Feast with Chef Craig Chomsky and Dr. Ronit Kalman.
Our Smart Life cooking class demonstration will be hands-on and fun. During an in-depth demonstration, participants can ask the chef and health coach questions about seasonal recipes, skills, techniques and health benefits.
Six dishes will be prepared with a healthy, clean eating focus using pure and organic foods known for their added health benefits. All dishes are gluten-free, sugar-free, dairy-free, and organic.
Dr. Ronit Kalman will share information about transforming your kitchen to help increase energy and vitality, reduce inflammation and weight gain, and supercharge your healthy genes.
Recipes Included:
Vegetable Quinoa Pilaf
Pesto Kelp Noodles
Massaged Kale Salad with Roasted Beets
Mushroom, Lentil and Brown Rice Stuffed Acorn Squash
Cauliflower Rice Stir-Fry
Savory Chickpea Muffins
What to Expect: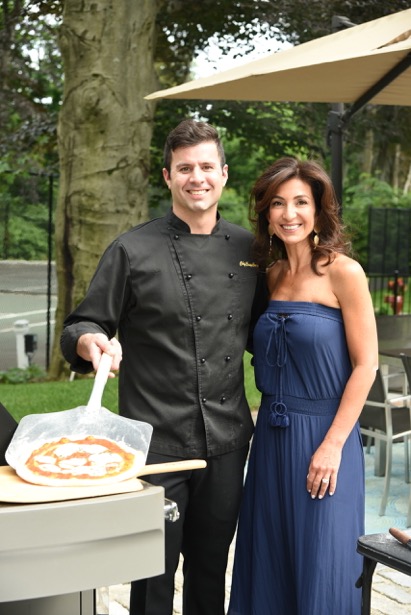 Great cooking is about more than recipes – it's about techniques and about learning to use ingredients that support your health. In our class you'll work together with other students in a fun, hands-on environment led by a professional chef and a certified health and nutrition coach. This is a unique opportunity to cook and learn!
This 3-hour cooking class will take place at 5 Spur Lane, Old Westbury, NY 11568.
Please wear comfortable, closed-toe shoes and have long hair tied-back. You will enjoy a taste of every dish and will receive generous samples of each dish to take home.
Fee: $139 per person.
All class sales are final. Students must cancel at least 72 hours before the scheduled class to receive a Smart Life credit of the full purchase value.
Sign Up Below: