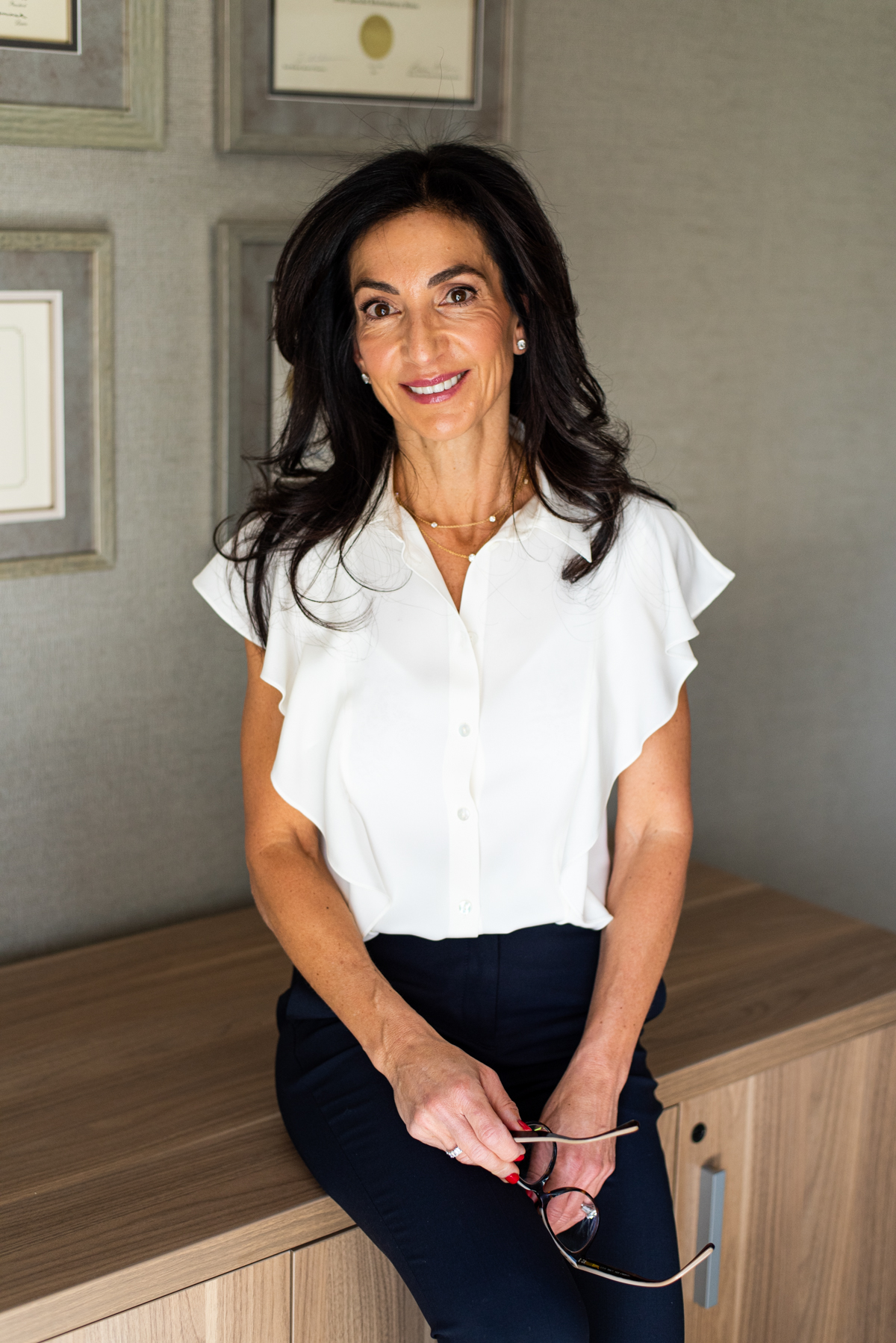 Licensed Psychologist | Certified Health Coach | Culinary Nutritionist
Hi there! I'm Ronit!  I'm a psychologist, a certified health coach, a women's functional medicine coach, and the founder of Smart Life Health Coaching.
I grew up in Israel and came to New York City in high school. I've lived in New York ever since with my husband, Doron, and my two daughters, Maya and Talya. After receiving my doctorate from Rutgers University and completing a post-doctorate at Albert Einstein College of Medicine, I was a researcher and a university professor of human development for two decades. When I decided to start a private practice, I followed my passion about nutrition, health and cooking. I got my Health Coaching Certification from the Institute of Integrative Nutrition, my Plant Based Nutrition Certificate from eCornell and the T. Colin Campbell Center for Nutrition Studies, and my Culinary Nutrition Certificate from the Natural Gourmet Institute. More recently, I became trained in Women's Integrative and Functional Medicine.
I started my private practice, Smart Life Health Coaching, to help others make smarter choices about their health and wellness. I wanted to help others understand the research and become educated about how simple it can be to make better choices about how we nourish our bodies and help ourselves stay healthy and vibrant for longer years.
The #1 lifestyle factor contributing to chronic diseases is the Standard American Diet or "SAD" – a diet based on animal products and processed foods. On the other hand, a Whole Food Plant-Based diet can prevent (and even REVERSE in many cases) most all of our lifestyle-related diseases. We know that 90-95% of all chronic diseases are completely preventable. Only 5-10% are actually due to genes. This includes Alzheimer's, heart disease, high blood pressure, high cholesterol, cancer, diabetes, obesity, autoimmune disorders, non-alcoholic fatty liver disease, asthma, allergies, and so many more. Even thousands of years ago, people knew that nutrition was the answer, but we somehow forgot: "Let food be thy medicine & thy medicine be thy food." – Hippocrates.
My Smart Life services include private coaching, cooking classes, food-shopping tours, and seasonal soup cleanses. All of my services are individualized to meet my clients' needs in terms of their lifestyle, family-work demands, and medically related issues. I work primarily with women, but I love when my clients' families and spouses join the Smart Life program.
My #1 moto is "Progress not Perfection." We take it one smart change at a time, and together we find the best path to your health and happiness.
A few more random facts about me:
I love to hike, anytime, anywhere. Long rolling hills are my favorite terrain. On Sundays, you can often find me with my husband in the Cold Spring Harbor State Park. 
My favorite hiking and wellness spas are The Ranch in Malibu and the Pearl in Laguna Beach.
My favorite cuisine is Mediterranean and Middle Eastern. I love Israeli, Greek, and Turkish foods. These cuisines are rich with fresh vegetables and salads, bright Mediterranean spices like Zaatar, and Cumin, cooked legumes like chickpeas and lentils, and healthy grains like brown rice and buckwheat.
My favorite cookbooks are: The First Mess by Laura Wright, The Blue Zones Kitchen by Dan Buettner, Vegan At Times by Jessica Seinfeld, and Eat Complete by Drew Ramsey.
I love to cook and come up with new recipes. Growing up, I spent many hours with my Romanian grandmother who instilled her love of cooking in me and inspired me to pursue my love of all things culinary. 
I love to dance. Growing up I was a ballet dancer, and danced 4-5 days a week with the Israeli national dance company.
My favorite time of the year is Fall. I love the beginning of the new academic year, the Jewish New Year, the crisp fresh air that's perfect for hiking, and warming and delicious Fall veggies. 
My favorite time of the day is early morning. I love to rise with the sun and be alone before everyone else gets up. Early morning is always the best time for me to study, write, and be creative.
Degrees and certifications:
Ph.D. in Developmental Psychology from Rutgers University
Post-doctoral fellowship training at Albert Einstein College of Medicine
20 years of scientific research and academic teaching at Albert Einstein College of Medicine, New York University and New York Institute of Technology
Research published in Child Development, Journal of Child Language, Infancy, Developmental Psychology, British
Journal of Developmental Psychology, and more.
Certified Holistic Practitioner by AADP (American Association of Drugless Practitioners) since 2013
Culinary Nutrition Certificate from Natural Gourmet Institute
Certificate in Plant-Based Nutrition from eCornell and the T. Colin Campbell Center for Nutrition Studies
Nutritious Life Certified Health Coach from Nutritious Life
Women's Integrative and Functional Medicine
Photography by Alexandra Shytsman