Join us for this Pre-Thanksgiving soup cleanse! The plan is simple, satisfying and well-balanced with nutrient-dense, easily-digested meals.
Normally 3 days – or choose to extend your cleanse to 4 days!
AND a Special Opportunity to purchase extra energy balls snacks at $6 a box.
New for this cleanse: Smart Life Health Coaching will be donating 10% of profits to the Books for Kids Foundation.
Join the Cleanse and receive:
Four ready-to-eat nutrient-dense soups per day, plus 2 snacks. The soups are nutritionally designed to provide a good balance of fiber, complex carbohydrates, protein and fats as well as vitamins and minerals to create energy and keep you satisfied all day long.
BONUS Smart Life recipes for salads, soups and smoothies.
Smart Life gifts that help you stay motivated to eat clean and healthy.
Cleansers will have the opportunity to join Ronit and other cleansers in a private Facebook group for the duration of the cleanse, where we will share health tips and recipes, and get support and encouragement on how to stay on track! We'll also share our tips for good health, more energy, and extra weight loss.
The nutrient-targeted soups will be prepared by Chef Craig Chomsky, with organic and local ingredients.
Soup recipes were specifically designed to provide plant-based nourishment that keeps you satisfied all day long.
All soups are organic, vegan, sugar-free and gluten-free.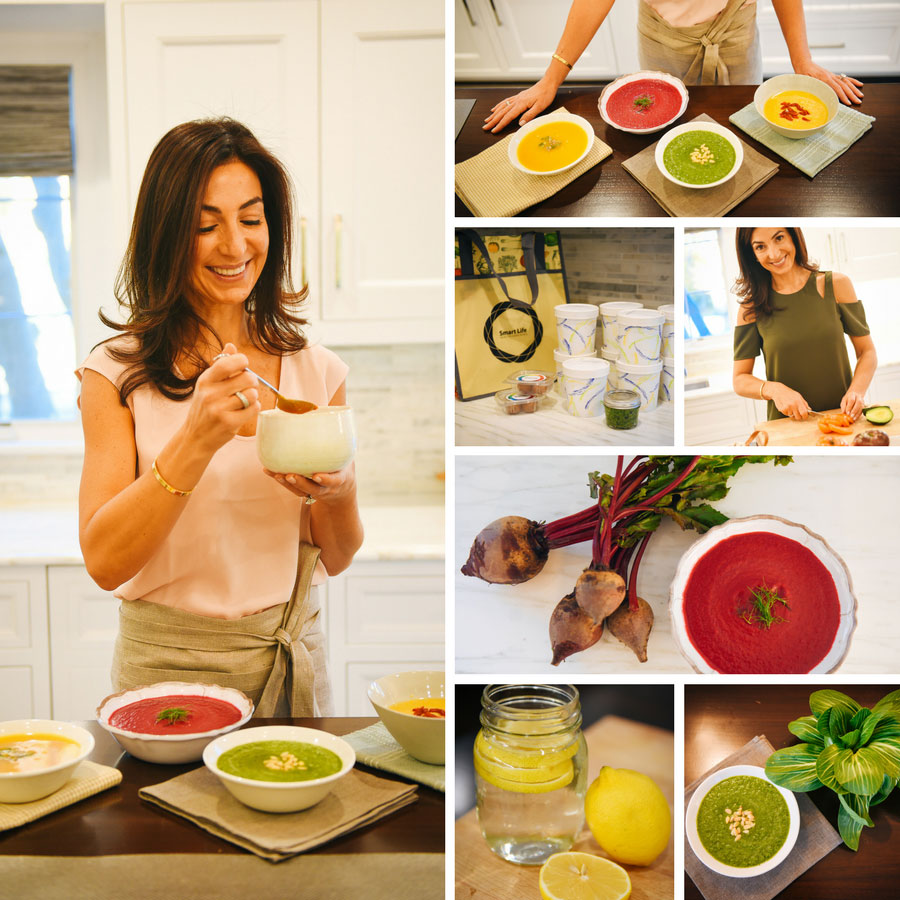 There will be a SINGLE pick-up of the full cleanse on Sunday, November 11th between 4.30-6pm at 5 Spur Lane, Old Westbury, NY 11568.
(or by appointment/ NYC delivery is also available on Sunday, November 11th upon prior arrangement).
Cleanse will begin on Monday, November 12th. Cleanse days are November 12th, 13th and 14th.
OR choose to extend your cleanse to 4 days (November 15th).
Just $180 for 3 days or $225 for 4 days
What can you expect from a Soup Cleanse?
Lose an average of 3-5 pounds in 3 days
Feel lighter, glow, and have tons of energy
Kick sugar cravings
Sleep like a baby, without waking up at 3 am
Decreased belly bump – yep, no more middle waist blah
Get the body you want to fit into your favorite jeans, or the dress you need to wear for Thanksgiving!